home
Gallery
Bio
Links
Contact
Videos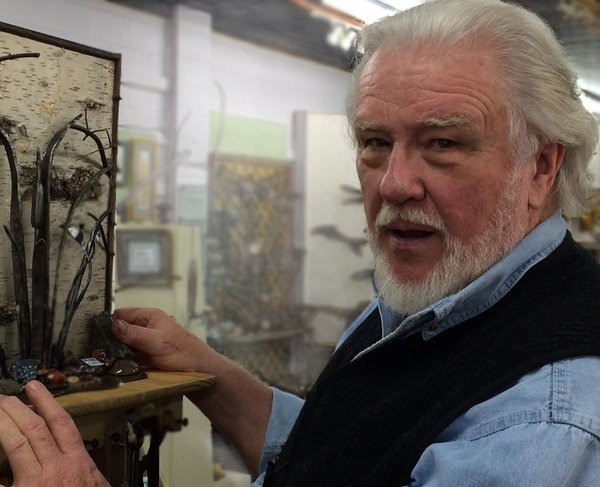 About Dick Davis
My northern Michigan workshop and forge are nestled in the Boardman River Valley near Traverse City.
For many years, I've crafted functional works of art from wood, metal, stone and leather for homes and businesses. Each piece is handcrafted and one of a kind using materials from nature, or provided by the customer, to collaboratively create the finished product. From full sized dining room sets to sculptures to fashionable leather bracelets, with many items in between, I can create the heirloom piece you're looking for.
Please view my Gallery to see samples of my work for ideas, colors, styles, textures and materials that can be used.
I have works displayed and for sale in several art galleries in northern Michigan. You can visit their web pages by clicking on LINKS, above. I also travel to various art shows in the region. Contact me if you would like to be informed about upcoming shows.
Please contact me to discuss creating works of art for your home, office, retail space or for gifts year round! Shipping is available to anywhere in the United States.
Thanks for visiting my web site. I look forward to working with you.
Dick Davis